1 pair of Ankara trousers, 3 outfits
Hey lovelies,
We love seeing how you guys style your Ankara pieces and are always happy when we get to share some fun styling inspiration with you. Eunice of GlossyLipz blog recently styled our Quincy trousers in three gorgeous looks and we are so happy to share them with you. Scroll down for her blog post and and click on over to her blog to see more of her style
(Text and photographs below are property of Glossy Lips blog, and Eunice)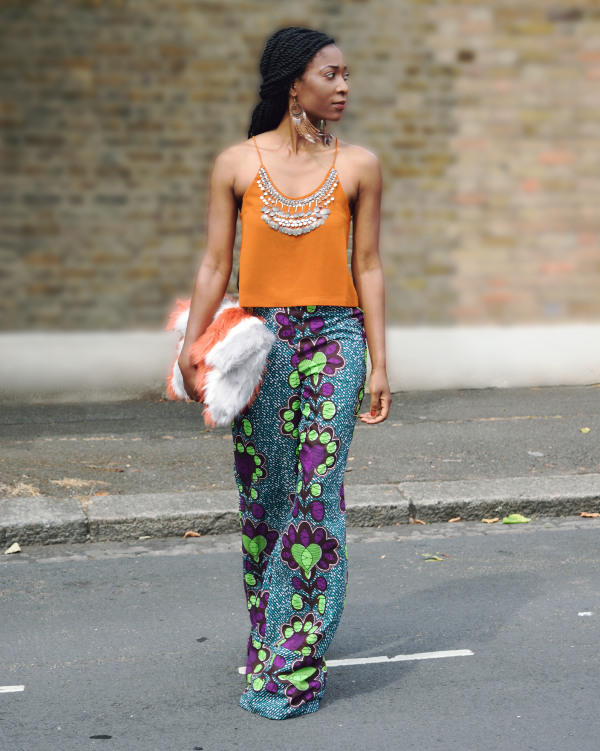 What I Am Wearing
(1) Topshop – Top // River Island – Fur Faux Purse
(2) Zara – Studio Top // Boohoo – Purse
(3) Zara – Blazer & Newlook Tube Top // Primark – Purse
Hey everyone hope you all doing well. Its all about Ankara today (African prints) and I was sent these gorgeous trousers from House Of Ankara and I love love love it, Its a high waist flare leg trousers with a zipper at the back.  I decided to style these three different ways.
For 15% 0ff you can use this discount code Glossyprint15 on all orders till the end of the month. This is a good news so guys grab it while it lasts at www.ankarahouse.co.uk
Thanks for stopping by
Love from Naa
xoxo
- See more at: http://glossylipz.com/my-closet/three-different-ways-to-style-ankara-pants.html#sthash.ogQA5KGx.dpuf